As an experienced Cornwall wedding photographer, I always love returning to shoot wedding photography at Tremenheere Sculpture Gardens in Cornwall.  Jess and Ant chose the perfect location for their Cornish elopement wedding.  Tremenheere Sculpture Gardens is a unique outdoor wedding location set in stunning tropical and sub-tropical gardens, with exceptional views of St Michael's Mount and Mount's Bay.  All of which make stunning backdrops in my wedding photos.
Jess and Ant got ready at nearby luxury accommodation Fallen Angel  which provided the perfect space to capture those all important preparations images of the couple getting ready for their wedding ceremony.  The wedding ceremony was held in Tremenheere's pretty garden pagoda.  A truly romantic setting for an intimate wedding surrounded by nature.  After which Jess and Ant celebrated with some bubbly before we headed out for a stroll and a mini photoshoot around these beautiful gardens and out onto the cliffs and beach beyond.  Here's what Jess and Ant had to say about their day.
"Our wedding has been 13 years in the making. It has always been something we planned to do but never actually got round to doing and if I'm honest the thought of a big wedding with lots of guests just stressed me out. We finally took the plunge at the beginning of 2020 and booked an intimate wedding for two in Jamaica, not knowing what was about to happen. Like it was for most people, 2020 was a tough year. We lost my Nana to Covid and our Jamaican wedding was cancelled. During Christmas 2020 and the third lockdown we decided that it didn't matter that we couldn't get married abroad and after all of the loss and heartbreak, the only thing that mattered was actually getting married so we looked for an alternative in the UK. Cornwall was our first choice due to the beautiful landscapes. We were lucky enough to discover Petite Weddings and their stunning holiday home, Fallen Angel. We knew straightaway that this is what we had been looking for.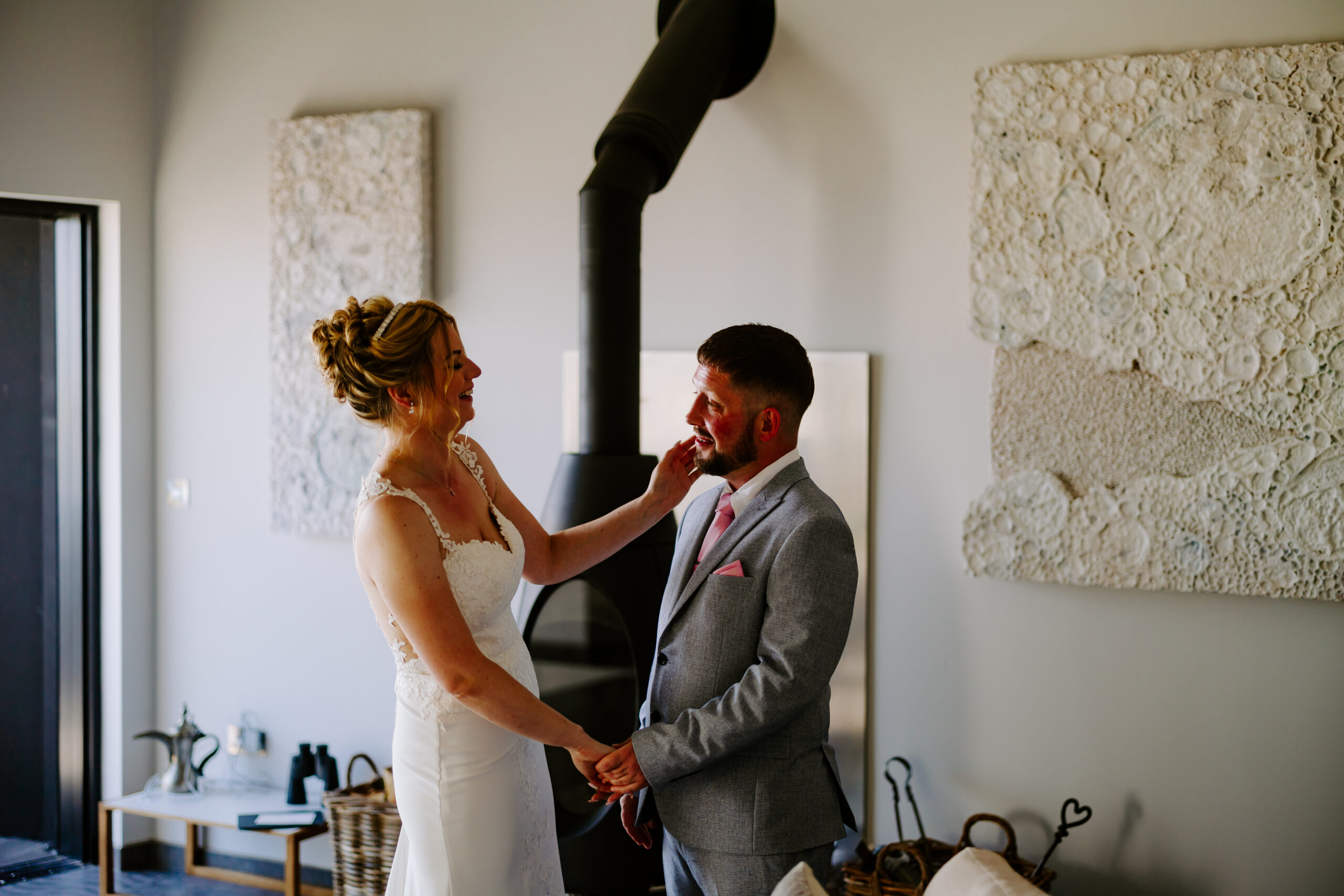 Planning our wedding was relatively simple due to the help of Petite Weddings and Tom Frost, although due to lockdown we only had a few short months in which to shop for wedding clothes and rings but we managed to do it.
When we look back on our wedding day we can only say that it was just perfect. It was just the two us, no stress and no worry. We were lucky enough to have coincided with one of the UK's few summer heatwaves and the weather was glorious. We had met with Tom via Zoom prior to the wedding day and planned out how we would spend our day. Tom kindly offered to provide the transport for the day, which was really helpful and meant that we could make the most of having bubbles and not worry about navigating the Cornish roads. Tom was also able to recommend the best spots for photos due to his local knowledge.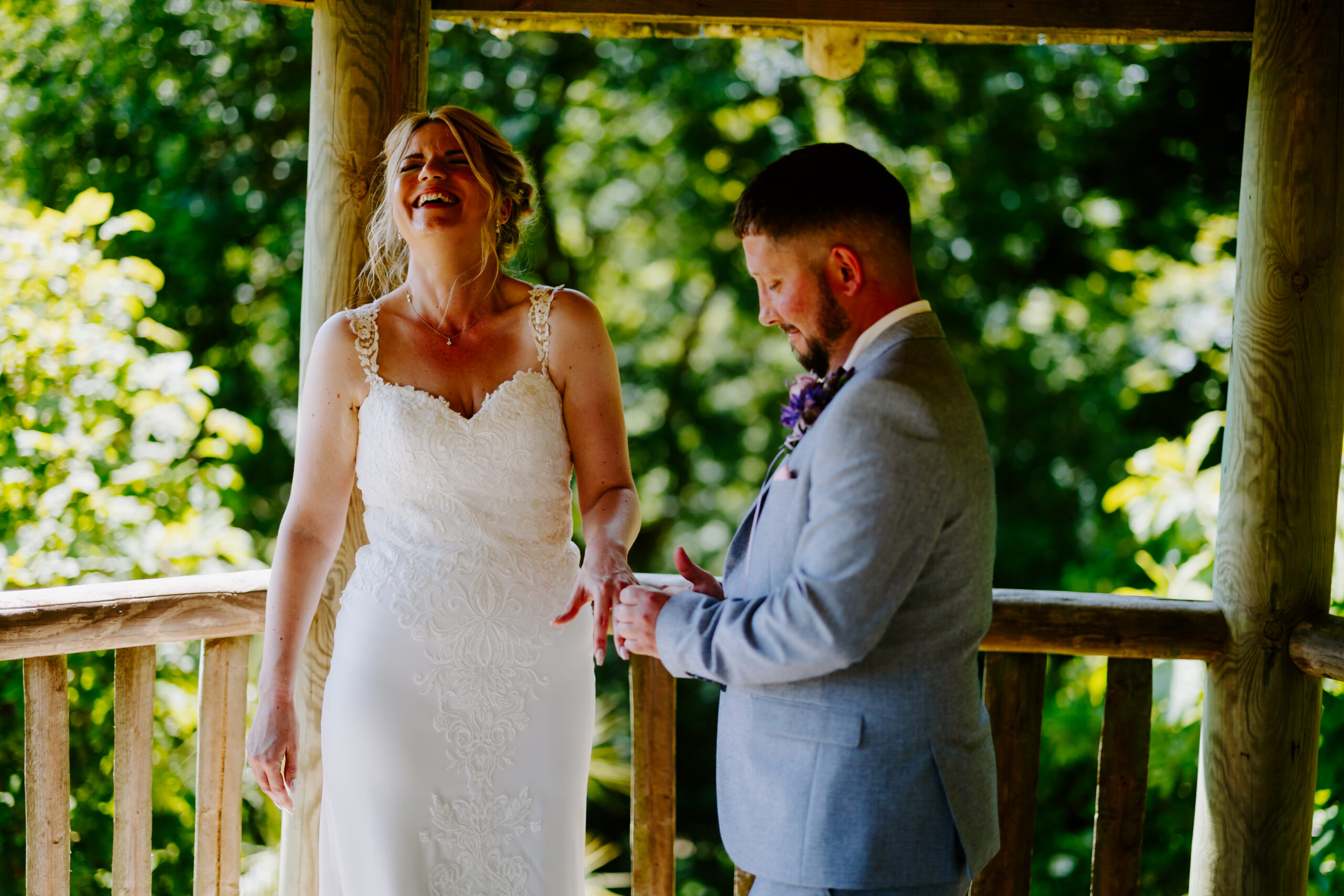 Our wedding ceremony took place on the 16th July 2021 at the stunning Tremenheere Sculpture Gardens in Penzance. Tom Frost and Tom Heale from Tremenheere Sculpture Gardens were our witnesses and we were able to play our favourite songs and say our own vows. We then took a leisurely walk through the gardens with champagne and then went on to Lamorna Cove for some photos on the cliffs. It wasn't easy climbing over the rocks in my wedding dress but I'm so glad we did as we have some amazing photos. When family and friends have seen the photos they have all questioned whether we went abroad after all!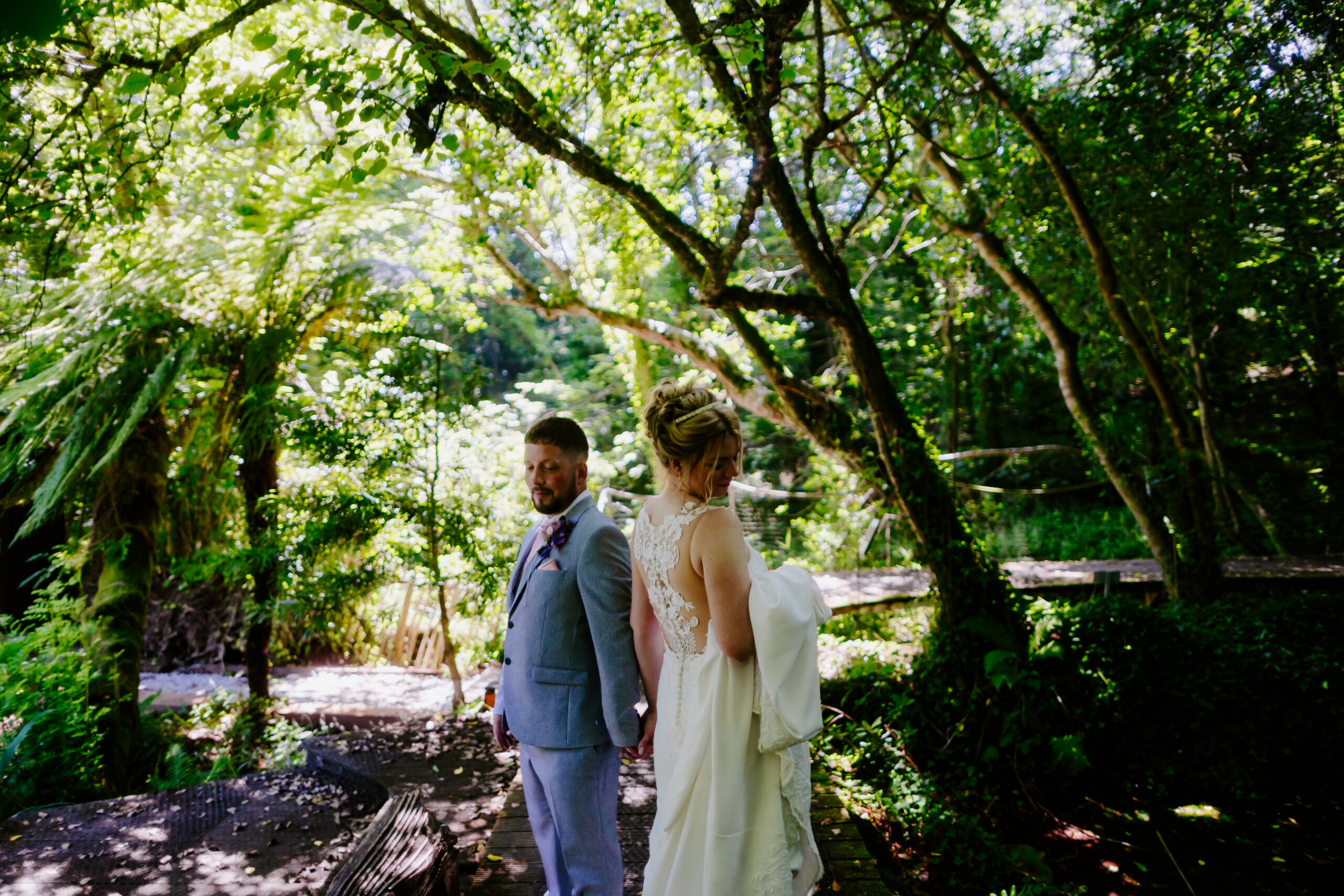 Looking back at our wedding day is a bit of blur now so we are so glad that we had Tom Frost with us to capture the day from beginning to end. Tom created a story of our wedding day that we have been able to share with family and friends and has ensured that we never forget what an amazing day we had.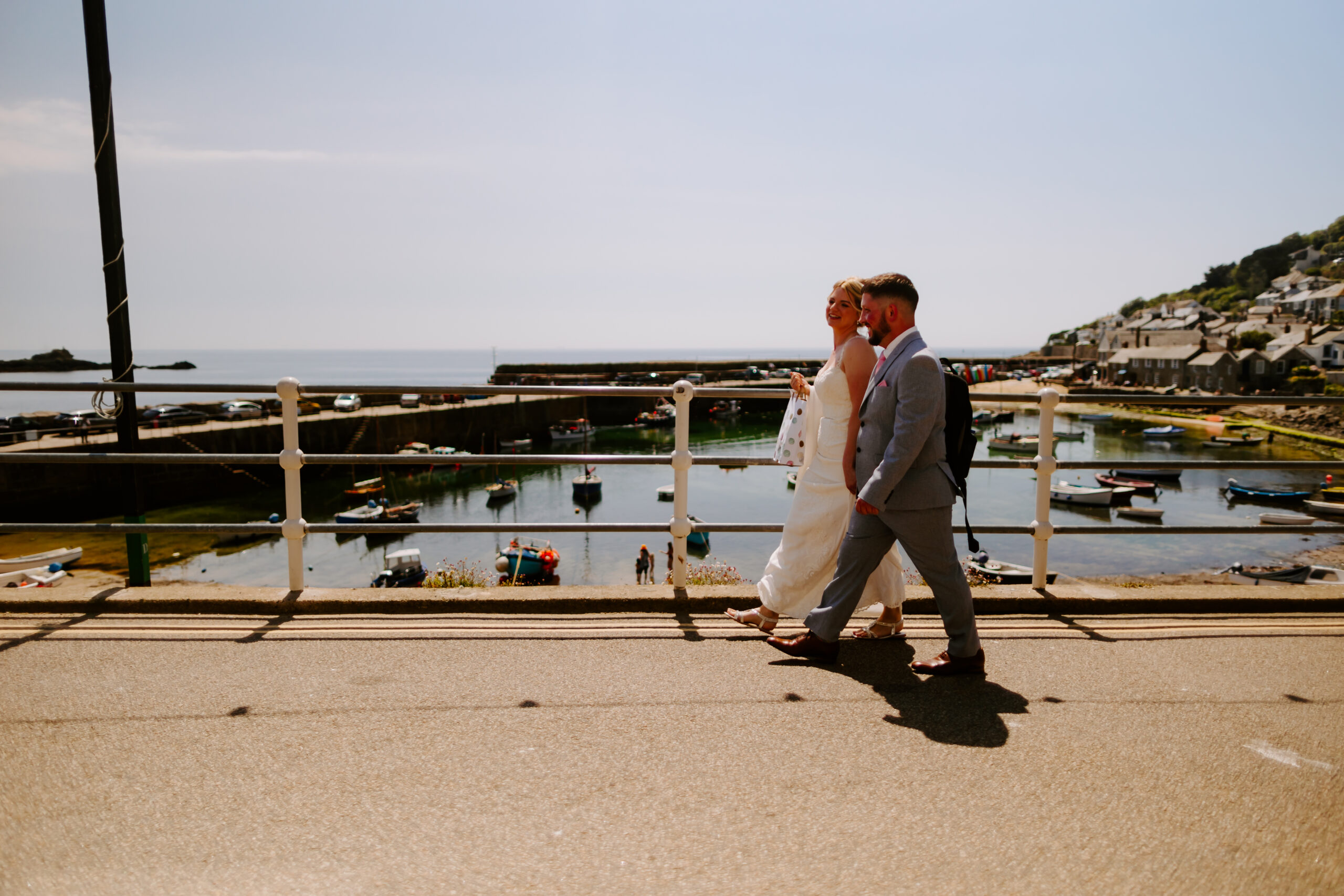 We have a wonderful collection of formal and informal photographs that capture the love between us and which are also unique and vibrant. The quality of Tom's photos are outstanding.  Tom was friendly and easy-going and we felt comfortable with him straightaway. We are really glad that we found someone that took time to listen to what we wanted and helped to make our dream day come true. "
I had the best time telling the story of Jess and Ant's elopement wedding Cornwall with beautiful and timeless images that I know they're thrilled with.  Working with lovely couples like Jess and Ant and getting to capture wedding photography at Tremenheere Sculpture Gardens are what make being a Cornwall wedding photographer the best job in the world.
If you're currently planning your wedding in Cornwall have fun with it. Feel free to browse the pages of my website for inspiration.  And when you've found your perfect Cornwall wedding venue, you'll be looking for a Cornwall wedding photographer.  Feel free to get in touch.
I'd love to hear about your wedding plans…