Downsizing Your Wedding: Tips on Getting Married in a Pandemic
Whether you are a newly-engaged couple dreaming of tying the knot as soon as possible or you are in desperate need of altering your current wedding plans, a downsized wedding is the way to get married in these uncertain times.
Sounds like a good idea, but where do you even start? Read the tips below for guidance on how to get married in a pandemic.
Guest List
You need to be ruthless with your guest list when downsizing your wedding. Who means the most to you as a couple? This is likely to be immediate family and close friends. If you are struggling to decide, create a core guest list of your nearest and dearest and a larger guest list if restrictions change.
A Quick Note on Uninviting People
Depending on where you are at in the planning process, you may need to uninvite guests. This is never a nice feeling. However, given the current lockdown and global pandemic most people would be very understanding. Consider writing a personal email or letter so they know you've thought about them.
Prioritise Photography
Investing in photography and videography (if your budget allows) is a wonderful way to share your special day with people who couldn't be there. And if you splurge now, you'll have a lovely memento that you can share for years to come.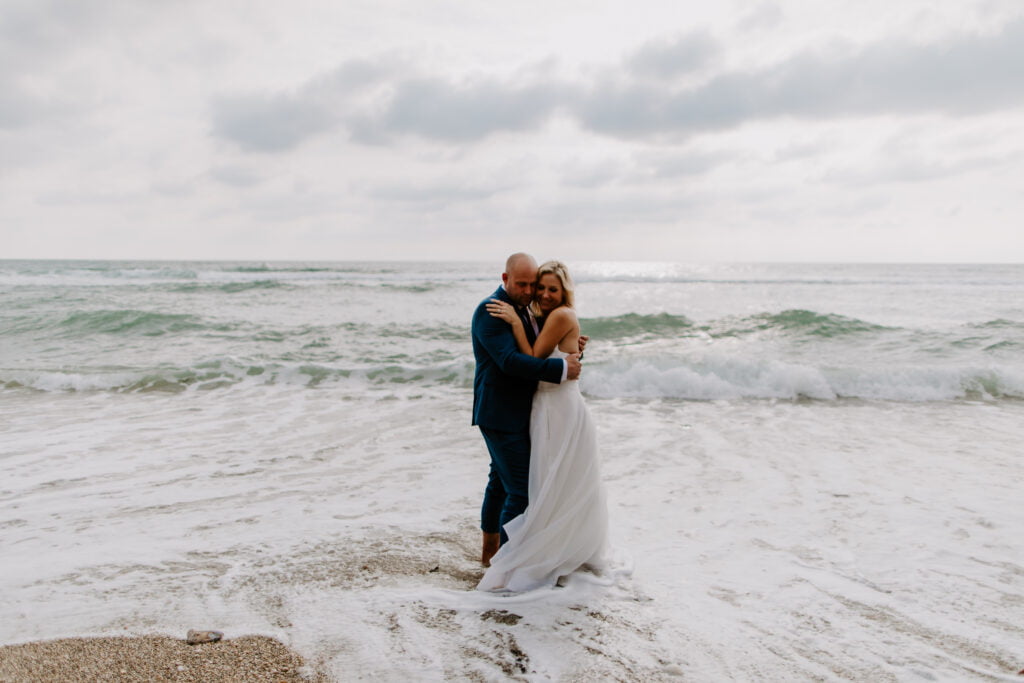 Don't Let Go of Little Luxuries
Smaller guest numbers and a smaller venue will naturally result in less spending. Consider how you could use the extra budget for yourselves and your guests. You can still have an amazing dress, wedding cake centrepiece, beautiful flowers and intimate wedding breakfast. A smaller wedding can still be just as luxurious.
Downsizing Your Wedding Extremely: Elopement
The easiest way to downsize your wedding simply and quickly is to elope. No one would be offended if you decided it should just be the two of you. It's also really romantic. Eloping is a big time-saver when it comes to planning and it's cost-effective. Why not check out my Elopement page here?
Whatever you decide for downsized wedding plans, I can deliver breath-taking wedding photography and videography in a style suited to you as a couple. You can contact me below.